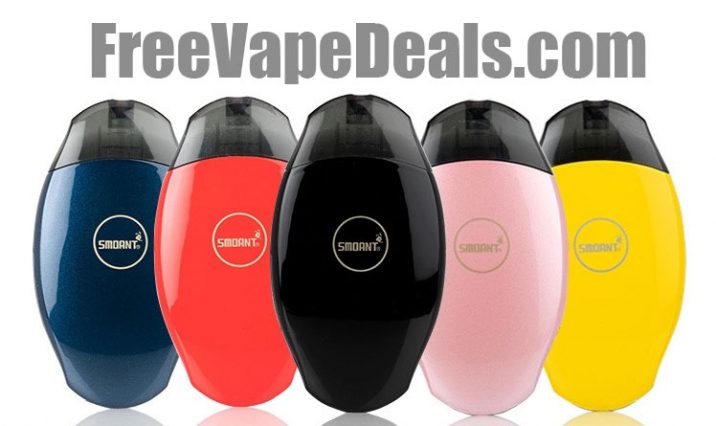 Smoant S8 Pod System Kit
Save 62% OFF of the price of a new Smoant S8 Pod, curiosity of Free Vape Deals.  This is a sleek stylish little pod system that hold 2mL of your favorite E-Juice.  Boasting a 370 mAh battery and 1.3 ohm coil on one of the thinnest MTL pod systems around!  Just connect your refillable pod cartridge to the pod's battery and start vaping.  The Smoant S8 is ultra portable so you can get the best vape flavor wherever you go.
Choose your favorite color!  Get this nice little pod vape on sale right now for $13.99.  Normally priced at 36.99 making it 62% OFF.
Specifications
Size: 86.6mm x 48mm x 12.8mm
Battery capacity: 370mAh
Pod capacity: 2ml
Coil resistance: 1.3ohm
Outout: 3.3V-3.4V
Charging: 5V/0.5A
Smoant S8 Package
1 x S8 Pod Mod System
1 x Refillable Pod Cartridge
1 x USB Cable
1 x User manual
1 x Warranty Card